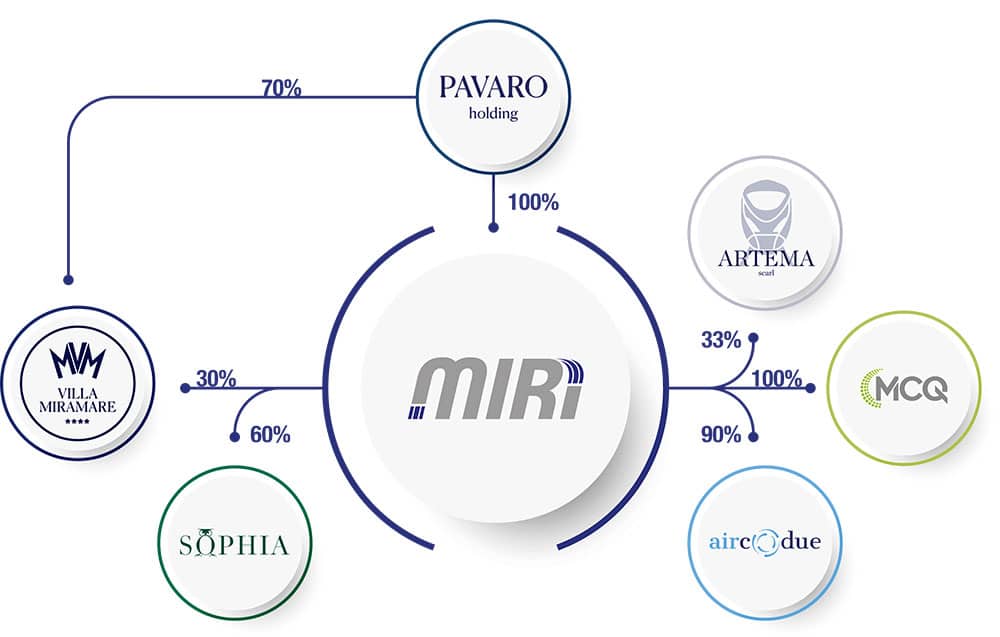 We are an entrepreneurial group operating in the industrial sector of rail transport; in energy and energy efficiency; in the building sector of renovations and seismic consolidation; in the sector of technological innovation, research and development; in the education and tourism sector.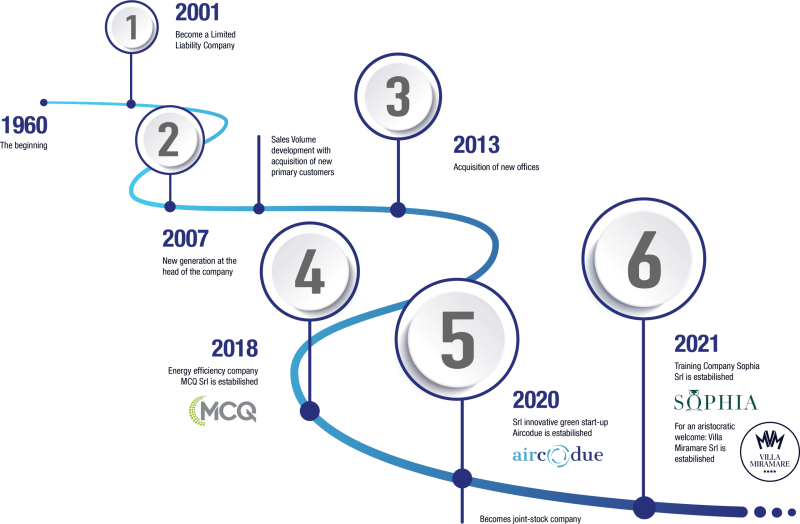 Founded towards the end of the 1960s, in over fifty years MIRI has covered all the physiological stages of a gradual, constant and structured business development. Passing from an individual firm into a Company in Limited Partnership then into Limited Liability Company and finally arriving at the current legal form of a Public Limited Company.
Initially operating in the field of design, construction and maintenance of both civil and industrial plants, the company has had, since its inception, high-profile interlocutors and clients who have contributed, over the years, to achieving high standards of competitiveness and flexibility.
Starting in the 80s of the last century, the Company has significantly directed its business to the railway sector where it is today one of the main operators at national level, both in relation to the construction of new rolling stock and their revamping and maintenance.
Significant generational change, which started in 2007 along with the arrival of team of highly professional managers, allowed to apply new entrepreneurial experience. As time unfolds the Company established different subsidiaries in the energy sector, technological innovations, education and tourism.
The management of the Company, administrative and technical offices are located in the industrial complex "Napoli Est" in Via F.Imparato of Naples. In the same industrial site are located both the central warehouse of the company and an overhaul workshop for electromechanical components (semi-hermetic compressors, electric motors, fans, hydraulic pumps and submersible pumps) developed on a total area of about 1,000 square meters.
We firmly believe in doing business with a strong ethical connotation. Correctness, Transparency, Honesty are the distinctive elements of the relationships with our business partners (be they Customers or Suppliers) and financial ones; with all our collaborators.
We look proudly to our past, without ever becoming an obstacle to the impetus towards the future.
We wish to contribute to the creation of an eco-sustainable world to bequeath to those who will succeed us.
We consider solidarity and the common good to be the pillars of all human coexistence.